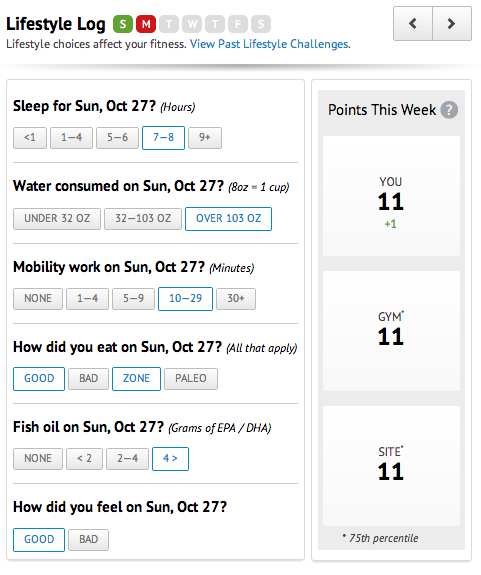 The holiday season is coming quickly and we can all use a source of extra accountability through this time of the year. CrossFit Kinnick is going to provide that with a lifestyle challenge through Beyond the Whiteboard!
     This is a free challenge that will run from November 1st – 27th. Points will be earned by answering the lifestyle log questions each day. You will earn the most points by working out, sleeping well, hydrating, working on mobility, sticking to your paleo-zone nutrition, and taking fish oil. The system will keep track of your points and you can follow the leaderboard to see where you place! Log in to BTWB and scroll down to find the lifestyle log and familiarize yourself with the questions.
     Ask your trainers if you have any questions or need help answering the lifestyle questions!